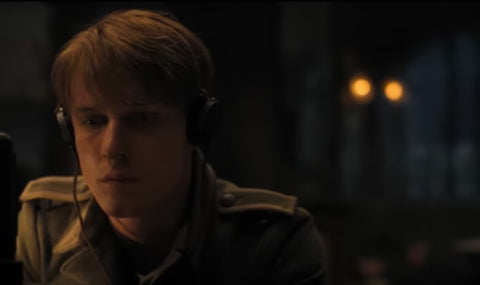 'All the Light We Cannot See' Trailer Wows Without A Word
Pulitzer-prize winning World War II novel "All the Light We Cannot See" is getting the silver screen treatment. And as beautiful a story as it is on paper, the trailer seems poised to be just as luminous.
Anthony Doerr's historical novel centers on the closing days of World War II in a small coastal town in France.
The trailer for the four-episode miniseries by Steven Knight and Shawn Levy brilliantly contrasts the idyllic locale with the destruction and chaos of war, without any of the characters uttering a single word. The decision to exclude any dialog in favor of simple piano music is clearly designed to leave audiences speechless.
In the book, chapters alternate between the perspective of the Marie-Laure LeBlanc, played at different ages by Aria Mia Loberti and Nell Sutton, and Werner Pfennig (Louis Hofmann) in what makes for an unorthodox love story that unfolds between two unlikely characters brought together while apart.
LeBlanc, who went blind at age six, lives with her father Daniel (Mark Ruffalo). They are being hunted by the Nazis because he has been assigned (by who?) to protect a rare diamond from falling into German hands. As such, they flee to the seaside town of Saint-Malo to live with a reclusive uncle who broadcasts Resistance radio transmissions.
Pfennig, a genius German orphan, built his own radio to listen to a French professor talk about science when he was young. He is drafted into the Army underage for his brilliance and is tasked with tracking illegal broadcasts for the Nazis in the same small town.
Their paths eventually collide in the most unlikely of ways and show that, despite the most tragic of circumstances, there is always a light to be found in the dark.
"All the Light We Cannot See" is set to air on Netflix Nov. 2, 2023.
---
Originally published by Military Times, our sister publication.