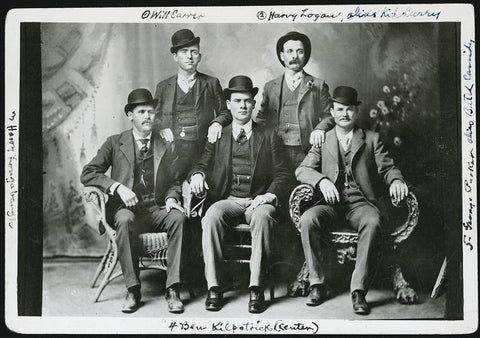 Watch a Historian Answer: Was Kid Curry Really a Psychopath?
Was outlaw Kid Curry (the alias of Harvey Logan) really the deadliest of the gang that came to be known as the Wild Bunch?
That question is considered by historian Michael Bell, who first took a great interest in the Wild Bunch at age 13 in England, when he watched the classic Hollywood Western "Butch Cassidy and the Sundance Kid . " _Bell shares his expertise on Curry/Logan in this video made for the Wild West History Association, which has shared it with _Wild West and HistoryNet.
That same question is considered by Mark T. Smokov, author of "He Rode With Butch and Sundance: The Story of Harvey 'Kid Curry' Logan , " _in his article "How Deadly Was Kid Curry?" which will appear in the Winter 2023 issue of _Wild West (on sale Nov. 8, 2022).
historynet magazines
Our 9 best-selling history titles feature in-depth storytelling and iconic imagery to engage and inform on the people, the wars, and the events that shaped America and the world.