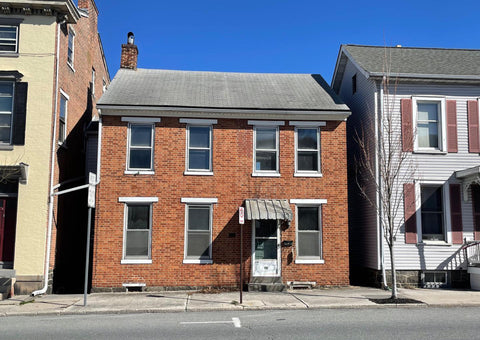 Want to Live in Gettysburg? All You Need Is the Money and the Drive to Fix It Up
Always wanted to move to Gettysburg? **** Want to buy something there in time for the 160th anniversary events? Well, here is your chance to pick up a home built in 1850 located on desirable York Street, house number 162. It just went on the market at an affordable $160,000. Well, yes, the house is stripped down to the studs, but a little hard work never hurt a Civil War enthusiast, did it?
There is no specific wartime activity attributed to the house, but you can just imagine the soldiers of the Army of the Potomac and the Army of Northern Virginia who marched by the three-bedroom home. You can walk to the battlefield from the house, and Coster Avenue is just a few blocks north. Lincoln Square is right down the street, so after a long day of hammering, wiring, plumbing, or whatever you are trying to get done, you can put down your tools and stagger to a local restaurant or watering hole and have someone wait on you.
The home's interior needs a little work.
Don't be like Richard Ewell, Jubal Early, or Edward "Allegheny" Johnson—or any Confederate you want to blame for failing to capture Cemetery Hill on July 1, 1863. Don't hesitate to snap up this sweat- equity Civil War home.
this article first appeared in civil war times magazine