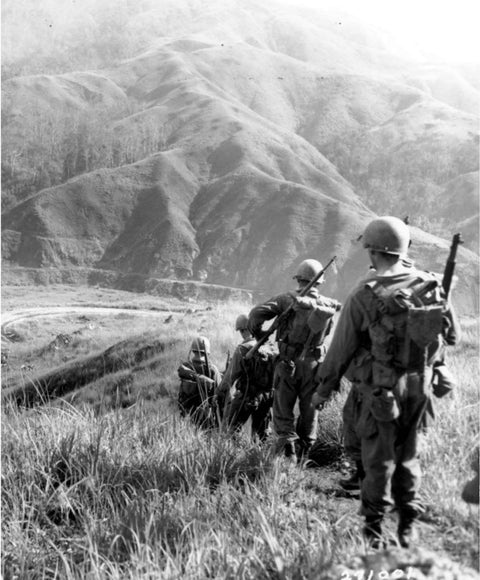 From Manila to Okinawa: A New Book Details the US Army's Hell in the Pacific
With To the End of the Earth: The US Army and the Downfall of Japan, 1945 , John C. McManus completes his trilogy about the Army's role in the Pacific War. The previous books were Fire and Fortitude , which covered the period from the attack on Pearl Harbor through 1943, and Island Infernos , which covered 1944. The final volume looks at the final calendar year of the war and includes the battles for Manila and Okinawa and the Japanese surrender. "What sets his work apart is the depth of his research coupled with his extraordinary writing skills and his eye for details," wrote James M. Scott in his review of McManus's book in World War II. "McManus digs deep into primary source materials, from after- action reports to the individual letters and diaries penned by soldiers. The result is a kaleidoscopic view of the war, from the commanders back in headquarters down to the individual infantrymen huddled in foxholes."
John C. McManus is a professor at Missouri University of Science and Technology. Here, in an interview with World War II editor Tom Huntington, he talks about To the End of the Earth.
To the End of the Earth: The US Army and the Downfall of Japan, 1945
by John C. McManus, Dutton Caliber, May 2, 2023
If you buy something through our site, we might earn a commission.