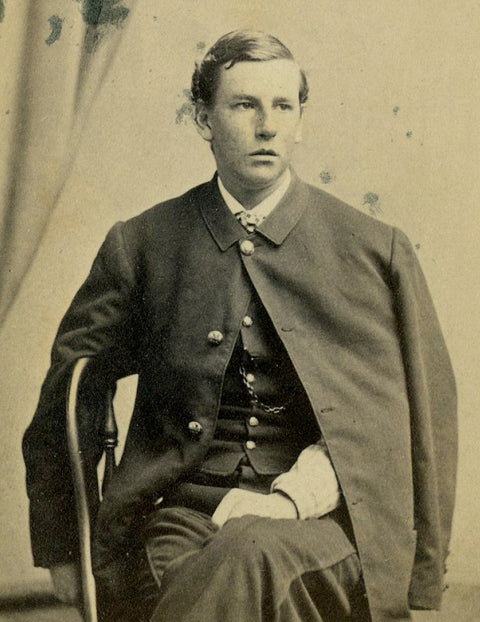 How the Civil War Inspired This 19th-Century Poet's Classic Christmas Song
Charles Appleton Longfellow was the oldest child of poet and writer Henry Wadsworth Longfellow. A dramatized version of Charley's story is currently being told in the new movie "I Heard the Bells," but the true story behind it is just as, if not more, interesting.
Henry Wadsworth Longfellow vehemently objected to his son's desire to enlist in the Union Army. In 1863, at the age of 18, Charley ran away from home and enlisted in the 1st Massachusetts Artillery. He informed his father of his decision in a letter mailed from Portland, Maine. "I have tried hard to resist the temptation of going without your leave but I cannot any longer, I feel it to be my first duty to do what I can for my country and I would willingly lay down my life for it if it would be of any good," he wrote.
Within two weeks of his arrival, likely because of his famous father's connections, he was commissioned a 2nd Lieutenant in the 1st Massachusetts Cavalry. On November 27, 1863, while involved in a skirmish during a battle of the Mine Run Campaign, Charley was shot through the left shoulder. The bullet exited under his right shoulder blade and skimmed his spine. The wound was considered grave, and the army surgeon told the elder Longfellow that "paralysis might ensue" for his son. On Christmas day, 1863, as his son recovered from his wounds, Henry penned the poem "I Heard the Bells on Christmas Day," with many references to the Civil War. Charley survived his wounds, but did not return to the war.