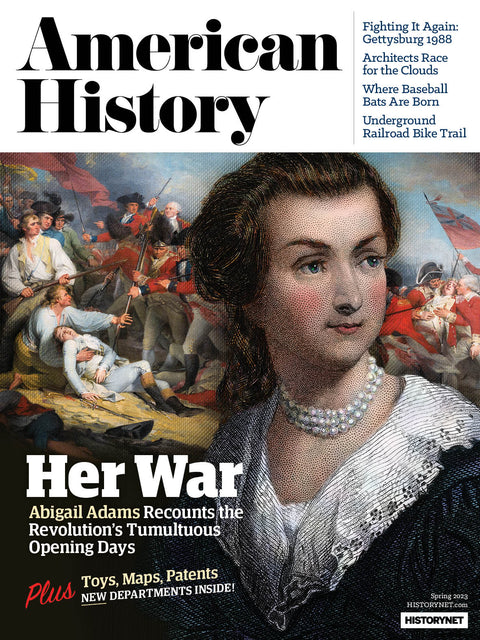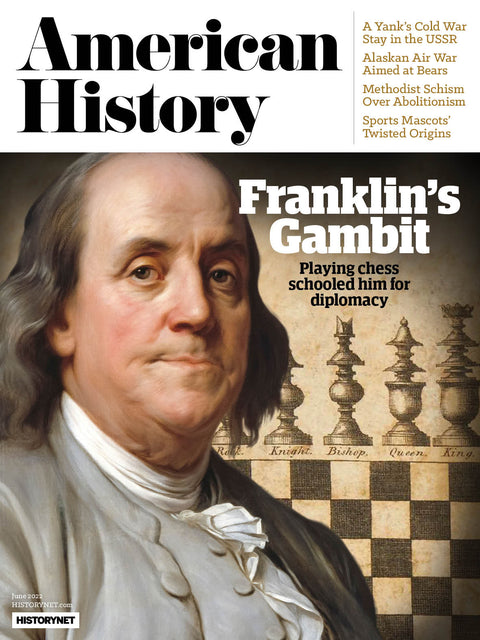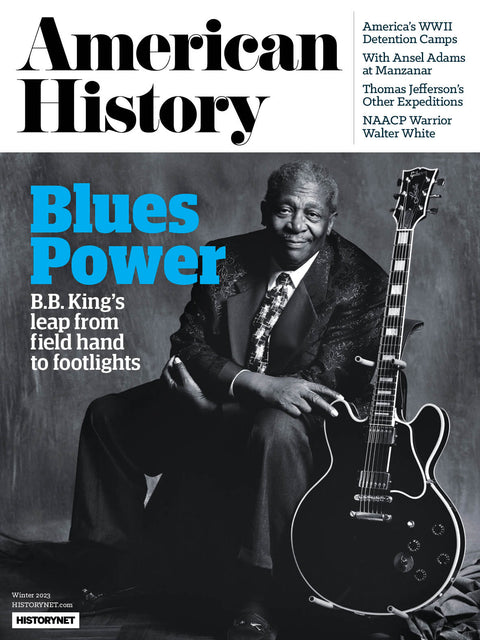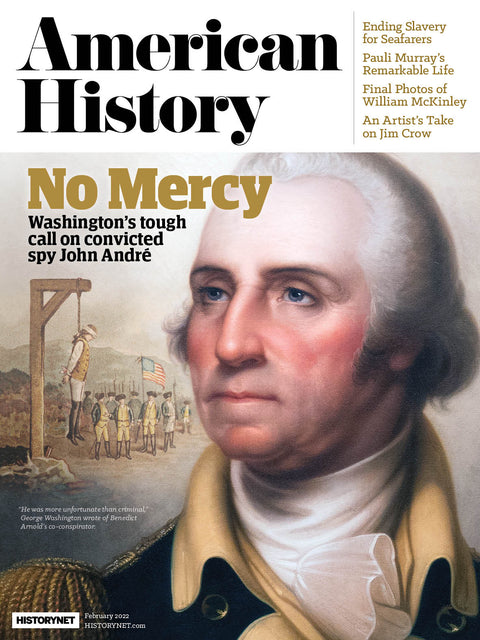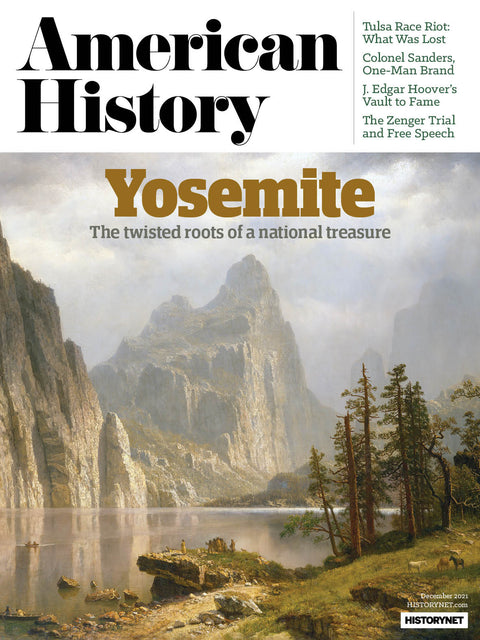 Richly illustrated, relentlessly researched, and vividly written, American History magazine delivers unexpected insights into familiar and unfamiliar topics and characters crucial to our national story. The magazine's compelling portrayals of events and individuals will surprise and delight readers who seek dynamic historical writing that illuminates the intersections between past and present.
Subscribe and you'll get:
An incredible magazine
Each issue is full of gripping stories, brilliant insights, lavishly detailed illustrations and photos you'll see nowhere but here.
VIP access to HistoryNet.com
You'll have full access to everything we publish on HistoryNet.com, from our extensive archives (23,000+ articles!) to new, subscriber-exclusive stories.
An exclusive email newsletter
Each of our titles has its own newsletter just for subscribers, where you'll find messages from our editors, exclusive stories available nowhere else, event listings and more.
More to come!
At HistoryNet, we're always seeking to expand our offerings, and we have tons of new ideas we're working on. Stay tuned for more!
Subscription & renewal info
HistoryNet print subscriptions grant subscribers the right to receive all print content published in a given year under the subscribed title. Print subscriptions are content-based packages and the number of published issues may vary year to year, in HistoryNet's discretion. Print subscriptions are not contingent on or tied to a specific number of issues.

AUTOMATIC RENEWAL DETAILS: Your subscription will automatically renew yearly unless you notify us of your intent not to renew prior to the end of the then-current subscription year. Subscription years begin on the date that you subscribe and on each yearly anniversary thereafter. Before the start of each renewal period, you will be sent a reminder notice stating the term and rate then in effect.

If you do nothing, your credit/debit card will be charged or you will be sent an invoice for your subscription at the then-current rate and terms outlined on our website. You may cancel at any time by giving notice of your intent not to renew at the end of any subscription year by emailing subscriptions@historynet.com or calling 1-800-435-0715. Subscriptions for a given subscription year are not refundable or cancellable once that subscription year has begun. By clicking "Subscribe" you agree to this recurring charge.