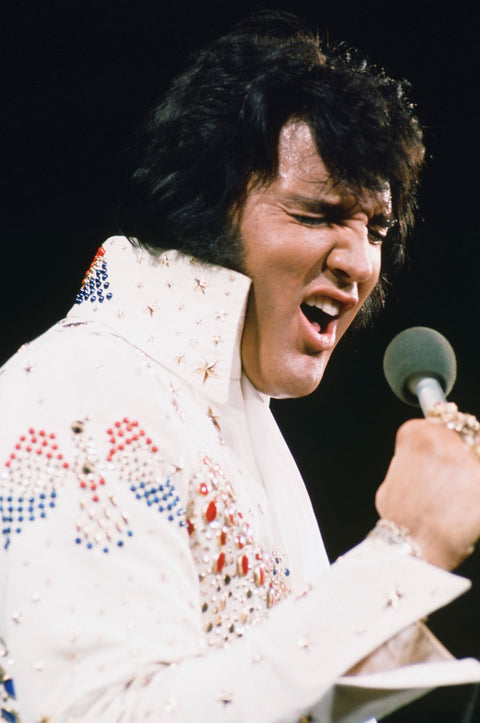 You Ain't Nothin' But a JetStar: One Man's Quest to Restore the 'King's' Airplane
A Lockheed JetStar once owned by Elvis Presley spent decades deteriorating in New Mexico before being sold.
In January, Mecum Auctions put rocker Elvis Presley's 1962 Lockheed 1329 JetStar on the block. The winning bid was $260,000, but when the bidder backed out, businessman/entrepreneur James "Jimmy" Webb stepped in and made the purchase for $234,000. Webb, who operates the YouTube site Jimmy's World, had the airplane disassembled and trucked to Florida, where he has plans for the jet's next incarnation. "The short version is I'm going to convert the fuselage into an RV so it can travel around the country for the rest of the world to enjoy," he says. Webb's analysis indicated it could cost nearly $6 million to get the JetStar airworthy again.
The King of Rock and Roll had purchased the four-engine craft in December 1976 for $840,000 and sold it shortly before this death on August 16, 1977. Its last owner was a Saudi Arabian company. The plane had suffered from weathering during the nearly four decades it spent parked outside at the Roswell International Air Center in Roswell, New Mexico, and its engines and some of its cockpit instrumentation had been removed. It still boasted some unique features, including a red velvet interior and a working cassette deck and VCR player. Also included in the sale was a copy of the airplane's aircraft security agreement, signed by Presley and his father, Vernon.
The airplane's red velvet interior is pure Elvis.
The swept-wing JetStar made its first flight in 1957 and entered service in 1961, establishing itself as one of the world's premier business jets. The earlier versions were powered by four Pratt & Whitney JT-12 engines, with two each in pods mounted at the rear of the fuselage. (Later versions acquired quieter Garrett TFE731 turbofans.) Presley actually owned two of the airplanes. He purchased the first, a 1960 version, in 1975, the same year he bought a Convair 880 that he named Lisa Marie after his daughter. Both those airplanes are on display at Graceland, Presley's home in Memphis, Tennessee.
Gold-plated faucets add a touch of class.
Webb estimates it will take about a year to convert the fuselage into an RV. In the meantime, he plans to take metal from the wings and other parts of the airplane and fashion it into memorabilia that he will sell to fund the project, and he will donate any surplus revenue to two of Elvis's favorite charities, St. Jude's Children's Research Hospital and the USS Arizona Memorial at Pearl Harbor. "We're trying to do everything we can to keep his legacy alive and to do what he would have wanted done," Webb says. In the meantime, he will post about his progress on the Jimmy's World YouTube channel.