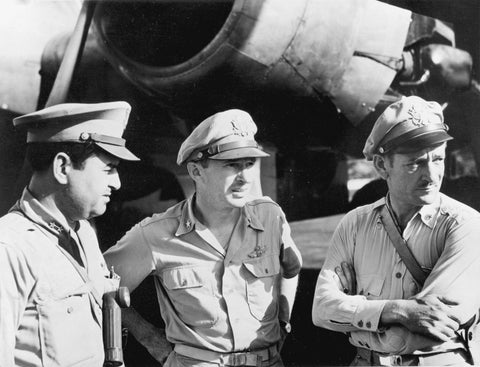 Why the US Firebombed Tokyo in 1945 — and Risked War Crimes by Targeting Civilians
Recommended for you
In Black Snow: Curtis LeMay, the Firebombing of Tokyo, and the Road to the Atomic Bomb (W.W. Norton, 2022), author James M. Scott writes about the incendiary bombing raids on Japan—especially Tokyo—that the United States military carried out in the spring of 1945. Following the initial failure of daytime precision bombing raids by Boeing B-29 Superfortresses, Major General Curtis LeMay was reassigned from Europe to the Pacific Theater to take command of the attacks on the Japanese mainland. LeMay decided to shift from daytime raids that attempted to pinpoint enemy industry to nighttime raids with incendiary bombs that would set Japanese cities ablaze and break civilian morale. It was a drastic change in tactics and LeMay realized that targeting civilians was bound to be controversial. "If we lose the war, we'll be tried as war criminals," he said. The bombing raids were indeed devastating. The firestorm from the initial raid on March 9-10, 1945, destroyed much of Tokyo and killed some 100,000 people, and that was just the beginning of the bombing campaign. In his book, Scott describes in harrowing detail the horrors on the ground, but he also examines how LeMay was willing to do anything that would end the war as soon as possible and save American lives. Scott talked to Tom Huntington, the editor of Aviation History and World War II magazines, about the book.
Black Snow: Curtis LeMay, the Firebombing of Tokyo, and the Road to the
Atomic Bomb
by James M. Scott, W.W. Norton, 2022
If you buy something through our site, we might earn a commission.