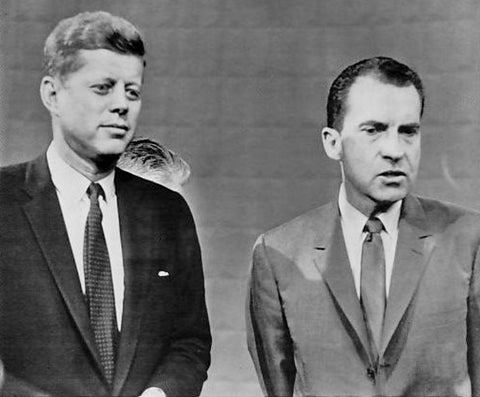 Watch the First Televised Presidential Debate: JFK vs. Nixon
On Sept. 26, 1960, American politics changed forever as television carried a presidential debate for the first time in history.
Massachussets Sen. John F. Kennedy faced off against Vice President Richard M. Nixon in what proved to be a pivotal moment in American politics. Some two-thirds of the adult population of the country, or about 70 million people, tuned in. From then on, a new factor became key to winning a national election: optics.
Watch the first Kennedy-Nixon presidential debate in its entirety below.
historynet magazines
Our 9 best-selling history titles feature in-depth storytelling and iconic imagery to engage and inform on the people, the wars, and the events that shaped America and the world.