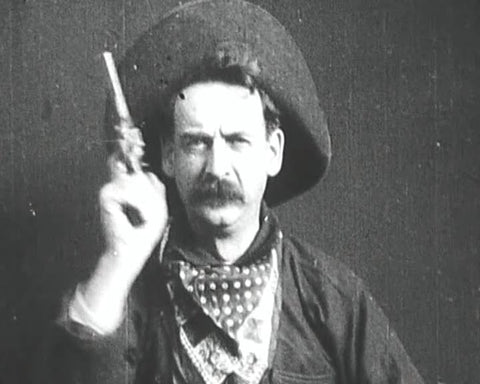 Watch One of the Greatest Westerns of All Time in Its Entirety Here
It wasn't the first Western, despite many claims to the contrary, and it wasn't the first movie with a complete narrative. But no one dispute that "The Great Train Robbery" was a landmark both for moviemaking and for the way we remember the Wild West.
Released in 1903 and filmed in the least Western locations you could imagine — New York and New Jersey, which was then the studio capital of the world — "The Great Train Robbery" fused many of the relatively new filming techniques of the time to make it an instant classic. In 1990, the Library of Congress made it official by adding it to the United States Film Registry.
Here's the entire film "The Great Train Robbery":
historynet magazines
Our 9 best-selling history titles feature in-depth storytelling and iconic imagery to engage and inform on the people, the wars, and the events that shaped America and the world. Sale! Save $7.99 on your subscription today!
subscribe today—and save up to 30%