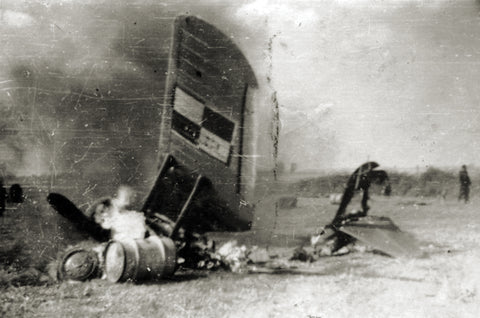 This Polish Monoplane Wasn't as Bad as You Might Think
For a brief window in the 1930s, Poland's PZL P.11 monoplane was considered the most advanced fighter in the world. As World War I's cloth-covered wooden biplanes gradually gave way to more modern designs, the P.11's sturdy all- metal frame, powerful engine, and revolutionary gull-wings made a splash when it first flew in 1934. However, by 1939, several of its attributes, such as the fixed undercarriage and open-air cockpit, were already viewed as relics of a bygone age.
Poland had 109 P.11cs—the most-produced variant—in flying shape when Germany invaded on September 1, 1939. At first blush, the P.11c was no match for the superior speed and firepower of the Luftwaffe's fleet, particularly the Messerschmitt Bf 109s and 110s. Ironically, the relative lack of armament and engine power that made the P.11c appear vulnerable also made it more maneuverable and able to hold its own against the Germans. P.11c pilots shot down more than 110 Luftwaffe planes, though their efforts in the month-long war eventually ended in futility.
Most P.11cs ended up being destroyed in September 1939, but about three dozen flew to safety in Romania for use as trainers—or as fighters for Germany once Romania fell.
this article first appeared in world war II magazine