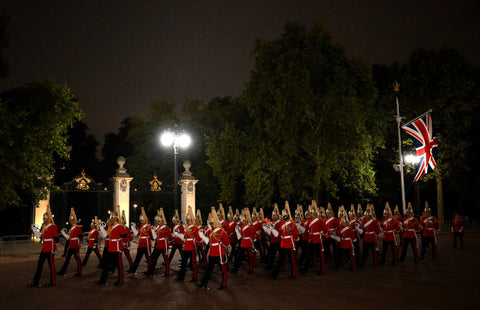 The Life Guards: The UK's Enduring Military Tradition
Spectators viewing the recent accession ceremony of King Charles III in London would have witnessed military trumpeters heralding the proclamation of the new king. Similarly, soldiers at Wellington Barracks in central London could be seen meticulously rehearsing for the funeral of the late Queen Elizabeth II.
These soldiers belong to the Life Guards, a most senior regiment of the British army. Today, along with the Blues and Royals, they form the Household Cavalry, part of the Household Division charged with guarding the sovereign and royal palaces. Members of the Household Cavalry serve as the bodyguards of the monarch.
The story of the Life Guards begins with the exiled King Charles II. Hunted by Oliver Cromwell, who had executed his father, the young Charles II narrowly escaped doom by hiding in an oak tree from Cromwell's Parliamentarian troops. Charles II managed a risky escape to Europe. During his exile, he raised cavalry troops consisting of his supporters, then known as His Majesty's Own Troop of Horse Guards. After Charles II was restored to the English throne in 1660, these loyal cavalrymen became his bodyguards.
Tourists in London today can see the Life Guards and their counterparts, the Blues and Royals, performing their duties guarding Buckingham Palace and participating in other royal ceremonies. However, these soldiers are not mere ornaments. The regiments have a tradition of service in combat. The Life Guards, for example, fought during the Peninsula War, at the Battle of Waterloo and during both world wars in addition to the Gulf War, Iraq and Afghanistan.
The Guards are an example of military tradition that has adapted and endured for centuries.
historynet magazines
Our 9 best-selling history titles feature in-depth storytelling and iconic imagery to engage and inform on the people, the wars, and the events that shaped America and the world.