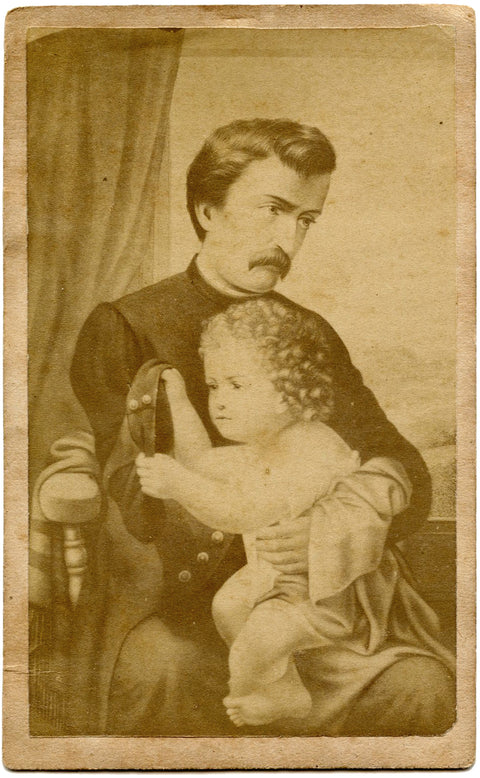 'The Empty Sleeve'
On June 1, 1862, at the Battle of Fair Oaks, Maj. Gen. Oliver Otis Howard was shot twice in the right arm, requiring the arm to be amputated. In July 1862, Howard toured Maine speaking on behalf of the Union war effort and urging citizens to volunteer. David Barker, a teacher and attorney, was so moved by one of Howard's speeches and the "silent eloquence" of his empty sleeve, he wrote a poem to be published in the local newspaper.
Its popularity exploded and in 1864, publisher W.W. Whitney released sheet music for a song by Henry Badger, called "The Empty Sleeve." Barker's poem served as the song's lyrics although he was not credited for them. In 1866, artist Adelaide Sawyer, moved by the poem, visualized it with an engraving titled, "The Empty Sleeve." It was later reproduced as cartes des visite and sold to the public.
historynet magazines
Our 9 best-selling history titles feature in-depth storytelling and iconic imagery to engage and inform on the people, the wars, and the events that shaped America and the world.