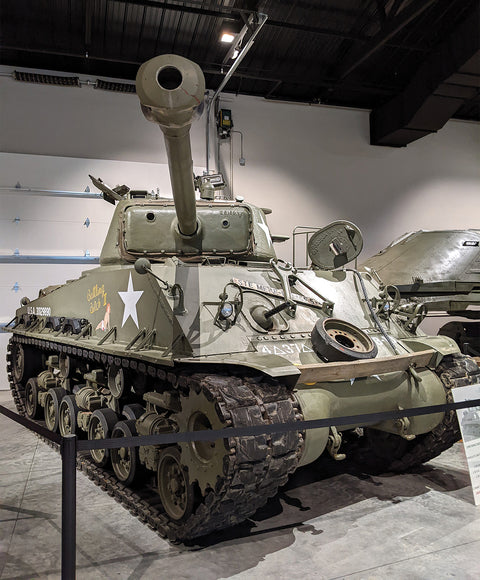 Take a Tank Ride… at Gettysburg
Naturally, Gettysburg, Pa., is full of places to visit and sites to see related to the Civil War, but a new attraction focuses on Gettysburg's involvement with World War II. The World War II American Experience Museum, just a 10-minute drive from Gettysburg's Lincoln Square, had a soft opening on June 18 and opened to the public in October. The museum is the work of Frank Buck—a retired Peterbilt truck dealer and long-time collector of World War II memorabilia—and his wife, Loni.
The Bucks invested $7 million to put up three 12,000-square-foot buildings on 30 acres of farmland near their home about five miles northwest of Gettysburg. Frank has spent decades collecting nearly 80 World War II vehicles, uniforms, and other memorabilia.
Overshadowed by its Civil War connections, the town of Gettysburg has several ties to World War II, as well. D-Day commander and later President Dwight D. Eisenhower maintained a home in Gettysburg. The town was also the site of a secret U.S. Navy mapmaking office, an army psychological warfare training camp, and a POW camp on the Civil War battlefield where German prisoners were held. The town has applied for American World War II Heritage City status from the National Park Service.
Tickets to the museum are $14 with discounts for veterans, seniors, children, and groups.
The artifacts in the World War II Experience Museum range from heavy tanks to the personal effects of soldiers. Tank rides are available on certain days.
Wolf Patrol jacket at The World War II American Experience Museum.
Motorcycles at The World War II American Experience Museum.
Airfield jeep at The World War II American Experience Museum.
this article first appeared in American history magazine