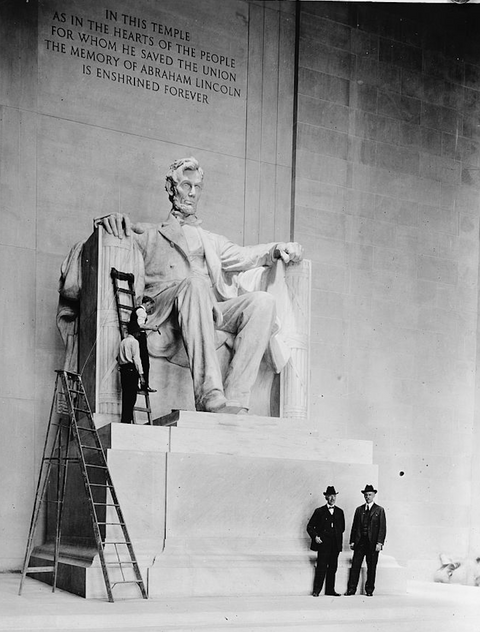 'Now He Belongs to the Ages': The Lincoln Memorial at 100
On Memorial Day, May 30, 1922, tens of thousands of people gathered in Washington, D.C., for the highly anticipated dedication of the Lincoln Memorial. Erected to commemorate the 16th president of the United States, Abraham Lincoln, it was also meant to serve as a temple of reunification for a country 60 years removed from the Civil War yet still fractured by the divisions that caused it.
Civil War veterans from both North and South were in attendance and, according to The Baltimore Sun, the excited crowd of more than 50,000 people, included "a swelling tide of humble people who stood for hours under a blazing sun to claim this temple of freedom and the man whose memory it enshrines as their own."
The dedication ceremony included a number of notable figures, including the president of the Tuskegee Institute, Robert Moton (who was not allowed to sit with the other speakers because he was Black); former president and Chief Justice of the United States William Howard Taft; President Warren G. Harding; and Abraham Lincoln's son, Robert Todd Lincoln.