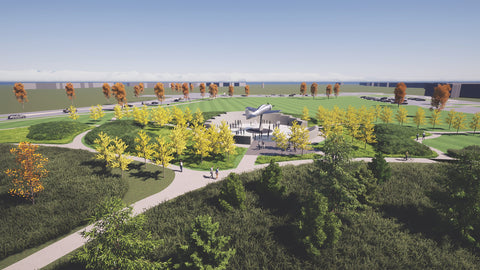 New Memorial Will Honor America's Hmong Allies
A new memorial to honor the members of the Laotian Hmong community who fought and died for the U.S. in the Vietnam War is being planned for Westminster, Colo., a suburb of Denver. The National Lao-Hmong Memorial will commemorate the tens of thousands of ethnic Hmong in Laos recruited by the CIA who fought alongside the United States in its "Secret War" against communist North Vietnam from 1961-1975.
The Hmong Special Guerrilla Group (SGU) first served as foot soldiers in the early 1960s as part of the U.S. effort to disrupt the flow of communist soldiers and arms along the Ho Chi Minh Trail into South Vietnam.
In 1967, select SGU fighters trained under CIA guidance in Thailand as pilots on single-propeller T-28 fighter-bombers within the Royal Lao Air Force, flying as many as 10 missions a day and earning the respect of their American colleagues. Overall, more than 35,000 Hmong died in the war.
John O'Donnell of the National Lao-Hmong Memorial Foundation's development office says the memorial is important to help educate Americans—and even today's American Hmong community—of the sacrifices made by so many. "It can't be understated…. [When] you bury 35,000 family, tribes-members, clan members—that needs to be acknowledged and that's what we're doing," O'Donnell told Minnesota's Fox9 News.
In 1975, the communists began exacting revenge on the Hmong, killing thousands trapped after the American withdrawal and sparking a Hmong exodus to refugee camps in Thailand—and a later global diaspora. Many settled in the United States, a country that nearly half a million ethnic Hmong now call home.
The National Lao-Hmong Memorial Foundation bought and restored a 1956 U.S. Navy T-28 in 2020 and has organized flight demonstrations around the country to raise awareness and funds.The T-28, bedecked in the colors of the Hmong branch of the Royal Lao Air Force, will be placed in a position of honor at the center of the memorial, to be located in a park in Westminster, home to a significant Laotian Hmong community.
Along with the thousands of Hmong soldiers and airmen who died in the Secret War, the memorial, designed by Ed Dwight, a Denver-based sculptor, aviator, and Vietnam veteran, will also pay tribute to the 727 Americans who fell in northern Laos. Anyone wishing to support the memorial can learn more at the foundation's website.