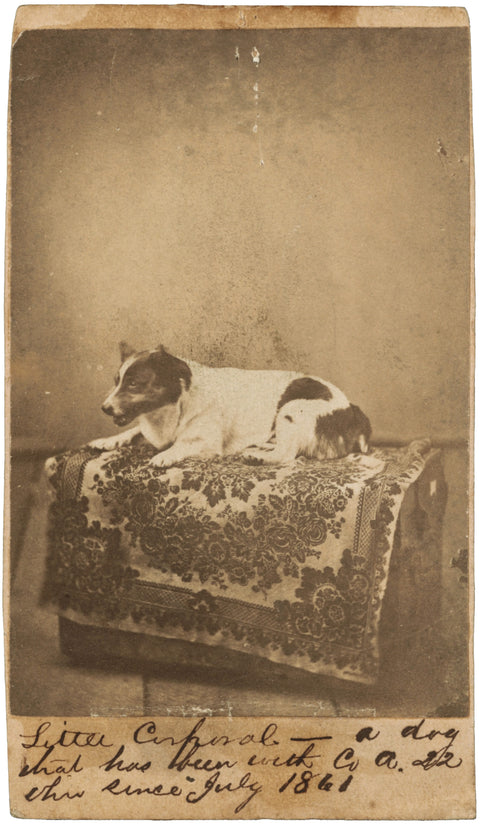 'Little Corporal'
Although not much is written about "Little Corporal," the dog mascot for Company A of the 22nd Ohio Infantry, this picture of the pup was taken late in the war, so one can hope he made it home. Originally designated as the 13th Missouri due to the fact that it organized in 1861 at Benton Barracks in Missouri, most of the officers and enlisted men were from Ohio and Secretary of War Edwin Stanton later designated the unit the 22nd Ohio Infantry. The 22nd Ohio served in the Western Theater and participated in the Battles of Forts Henry and Donelson, Corinth and Vicksburg. The regiment mustered out between Nov. 18, 1864, and Aug. 28, 1865. This image is part of the Tom Liljenquist Family Collection of Civil War photographs at the Library of Congress.
historynet magazines
Our 9 best-selling history titles feature in-depth storytelling and iconic imagery to engage and inform on the people, the wars, and the events that shaped America and the world.