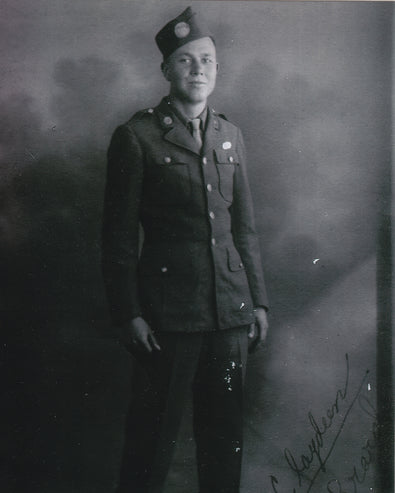 Last 'Band of Brothers' Soldier Dies at Age 97
Bradford Clark Freeman, the last known surviving member of the famed 101st Airborne Division, Easy Company, has died, his family confirmed on July 5. He was 97.
After enlisting in the Army in 1942, Freeman volunteered to join the newly formed elite paratrooper unit in February 1944.
His journey alongside his "band of brothers" — from D-Day, Operation Market Garden, the Battle of the Bulge all the way to the occupation of Berchtesgaden and Austria — was later adapted from Stephen E. Ambrose's book into the Emmy award-winning HBO series of the same name.
Recounting his experiences of the war in an interview with American Veterans Center in 2018, Freeman described being hit in the leg by a "Screaming Mimi" — an American nickname for the Nebelwerfer, a kind of German rocket artillery — during the desperate battle in Bastogne.
When asked exactly what a Screaming Mimi was, the former mortarman laughed.
"I don't know, but it come in hollering. It exploded," Freeman said.
"It was cold for a Southern boy," the Mississippian added, describing Bastogne.
The recipient of a Purple Heart for his wound, Freeman managed to rejoin his unit in May 1945 before the occupation of Berchtesgaden, the location of Hitler's famed Eagle's Nest.
It was there that Hitler had planned his conquest of Europe, the place where he had hosted heads of state, the place where the German Führer relaxed and held court on various topics to an intimate retinue of party cronies, it was also the second seat of government, after Berlin.
Freeman was there to witness it all.
"Our dad was always astounded that a country boy from Mississippi was able to see so many places and meet so many interesting people," his daughters, Beverly Bowles and Becky (Don) Clardy, wrote in Freeman's obituary.
After the war, Freeman returned to his hometown, Caledonia, Mississippi, where he married Willie Louise Gurley and worked as a mail carrier for 32 years before retiring.
The war — and its lessons — never left him, however.
"If I was trying to do something, I always said I would try until I got it done," Freeman told the American Veterans Center.
historynet magazines
Our 9 best-selling history titles feature in-depth storytelling and iconic imagery to engage and inform on the people, the wars, and the events that shaped America and the world.