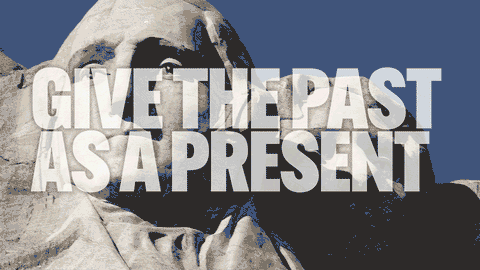 Introducing the Ultimate Gift for History Lovers: The HistoryNet Subscription Box
Here at HistoryNet, we're always looking for new ways to bring our love of the past into every aspect of our lives — and yours. So we're particularly happy to introduce the HistoryNet Subscription Box!
What is that?
It's a box full of goodies and gifts chosen to appeal to history lovers: books and maps, replicas and curios, and all kinds of tools and gear you might want for roaming battlefield sites, national parks, or scenic byways both at home and abroad. The items are curated by the editors of our magazines, who have a deep understanding of the ways that one's fascination with history intermingles with one's experience of the present.
But what, specifically, is in the box?
We could tell you — but part of the appeal of a subscription box is the element of surprise! Each box follows a seasonal theme, so the items shift every quarter; we hope you'll trust us to delight you with every one.
How does the "subscription" part work?
About how'd you expect: The boxes will keep coming until you decide you've had enough, and you can choose to pay every quarter or once a year. You can cancel at any time, and satisfaction is guaranteed — we'll give you your money back if you're unhappy with our choices.
OK, I've heard enough!
Then just click this button and you'll be on your way to history-gift bliss: