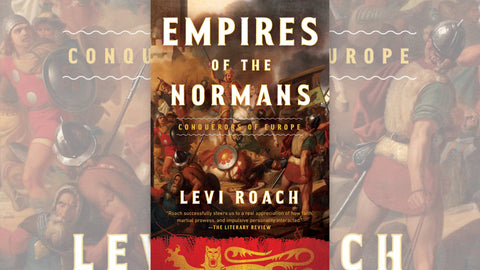 'Empires of the Normans' Book Review: The Rest of the Story
English speakers usually associate the Normans with their 1066 conquest of England, the replacement of Saxon rule with the Plantagenet dynasty and the subsequent effect of Norman rule on English culture, government and language. However, as author and Cambridge scholar Levi Roach explains, there was a great deal more to Norman influence over Europe.
The Normans were originally Vikings who ravaged the lower Seine valley in the early 10th century—that is, until the king of France offered them the land now known as Normandy in exchange for their conversion to Christianity and defense of his realm from other invaders. Over the next three centuries the Normans' power expanded until they ruled England and Scotland as well as much of France, Italy and the Middle East. By the end of the Middle Ages, however, Norman power was a thing of the past, and Normandy reduced to little more than a French province. The Normans assimilated into whatever realm and culture they happened to rule until, eventually, as in Britain, they were no longer a separate people.
As Empires of the Normans reveals, their impact on Western civilization was profound. They redrew the map of Europe, established new attitudes of law and justice, and their influence did a great deal toward integrating the regions of Europe. This book recounts a story that has received far less attention than it deserves.
Empires of the Normans
Conquerors of Europe
By Levi Roach
This post contains affiliate links. If you buy something through our site, we might earn a commission.