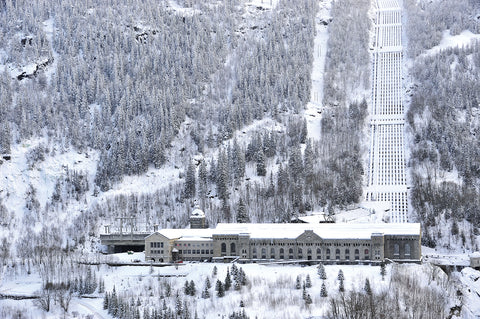 Do You Have What it Takes to Follow in These Telemark Commandos' Ski Tracks?
Eighty years ago, on the night of Feb. 27–28, 1943, a team of 10 Norwegian commandos trained by the British Special Operations Executive achieved the seemingly impossible. Descending into a deep gorge in below-freezing temperatures, they forded an ice-choked river, scaled a 500-foot cliff, planted explosives at a German heavy water production facility within the hydroelectric plant at Vemork, Norway, and slipped away undetected. The resulting explosions destroyed the entire inventory of heavy water intended for use in the production of atomic weapons. Operation Gunnerside was popularized by the 1965 war film The Heroes of Telemark (after the subarctic region the commandos traversed), starring Kirk Douglas and Richard Harris, and the 2016 book The Winter Fortress , by Neal Bascomb.
Flash forward to today. In late February and early March 2023, to mark the anniversary of the historic assault, S.O.E. Expeditions—an international team of ex-special forces operators, explorers, historians and endurance athletes—will lead guests on 10- and 15-day ski expeditions tracing the commandos' attack and escape routes through Telemark, including stays at huts in which they sheltered. For more information visit soeexpeditions.com.