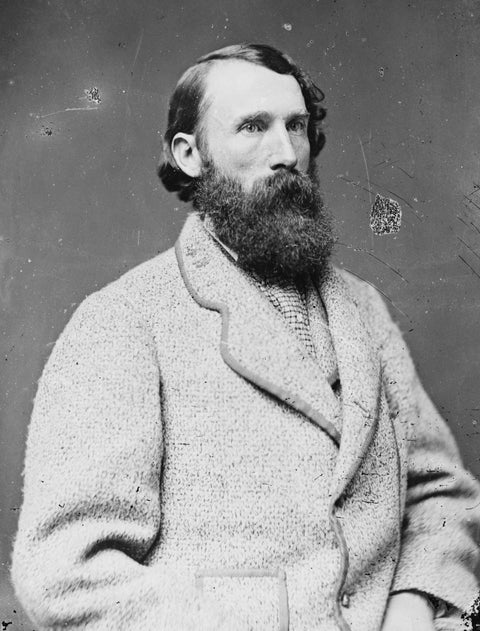 Controversial Confederate General A.P. Hill Reinterred in His Hometown
On Saturday, January 21, Confederate General A.P. Hill's remains were reinterred at Fairview Cemetery in Culpeper, Va., where the general was born. The reburial follows the removal in December of a monument of Hill in Richmond, Va., which held his bones in the base. The monument was the last of more than a dozen Confederate monuments the city decided to remove in the wake of the murder of George Floyd and amid the Black Lives Matter movement.
Removing the final city-owned Confederate statue would "turn the page and start a new chapter for our city of Richmond," Mayor Levar Stoney said as it came down in December.
More than 600 people, including Confederate reenactors, gathered to pay their respects to the general as he was reinterred at Fairview Cemetery on Saturday.
Workers remove the statue of Confederate General A.P. Hill from its pedestal in Richmond, Virginia on December 12, 2022. Hill's remains were buried under the memorial.
"He would have known this cemetery," says Keith Price, a former member of the Culpeper Town Council who helped arrange for Hill's burial at Fairview, which, he added, was established in the 1850s. "[Hill] grew up here and he's finally back home after almost 160 years."
On April 2, 1865, during the Union breakthrough at Petersburg, Hill was shot dead by Corporal John W. Mauk of the 138th Pennsylvania. Hill and one of his staff officers had ridden to the front lines and called upon the Union soldiers to surrender. Instead, the Federals refused the demand and shot Hill through the chest. The rifle bullet traveled through his heart, exited his chest, and sliced off his left thumb, killing him almost instantly.
historynet magazines
Our 9 best-selling history titles feature in-depth storytelling and iconic imagery to engage and inform on the people, the wars, and the events that shaped America and the world.