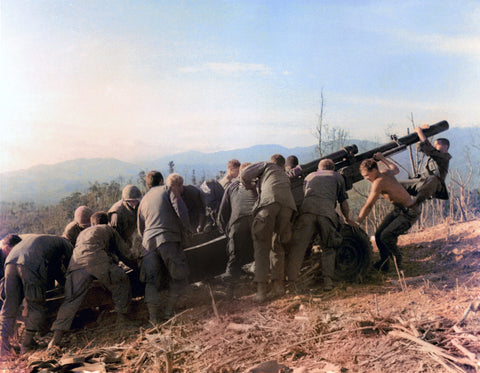 A Howitzer Up a Hill
Troops of B Company, 2nd Battalion, 8th Cavalry Regiment, 1st Cavalry Division (Airmobile), move a 105 mm howitzer into firing position on April 25, 1968, in the A Shau Valley of northern South Vietnam. The A Shau Valley was a point of contention for much of the war, particularly in 1968 and 1969, when U.S. and South Vietnamese forces repeatedly launched operations to force the North Vietnamese out of the valley, but without long-lasting success. The famous Battle of Hamburger Hill was fought there in May 1969.
historynet magazines
Our 9 best-selling history titles feature in-depth storytelling and iconic imagery to engage and inform on the people, the wars, and the events that shaped America and the world.